Flu cases are rising in Bromley – please protect yourself
Details on how to book are available here. You can find out more by watching our short videos.
Children have their flu vaccine through a nasal spray. Having the flu vaccine can also protect them from other infections like group A strep. Read more
Please do not use urgent care services for minor ailments
Urgent and emergency services are for life threatening and serious injuries. If you attend an urgent treatment centre with a minor or ongoing condition that can be dealt with by your GP, pharmacist or other community service, you will be redirected back to those services for your care. This is so urgent and emergency staff can focus on treating those with more serious conditions. Read our news story.
Your guide to keeping well this winter
The new One Bromley Keep Well This Winter guide is being delivered to all Bromley households. It provides tops tips for staying well and where to go when you need help.  It is available online and in other languages on request.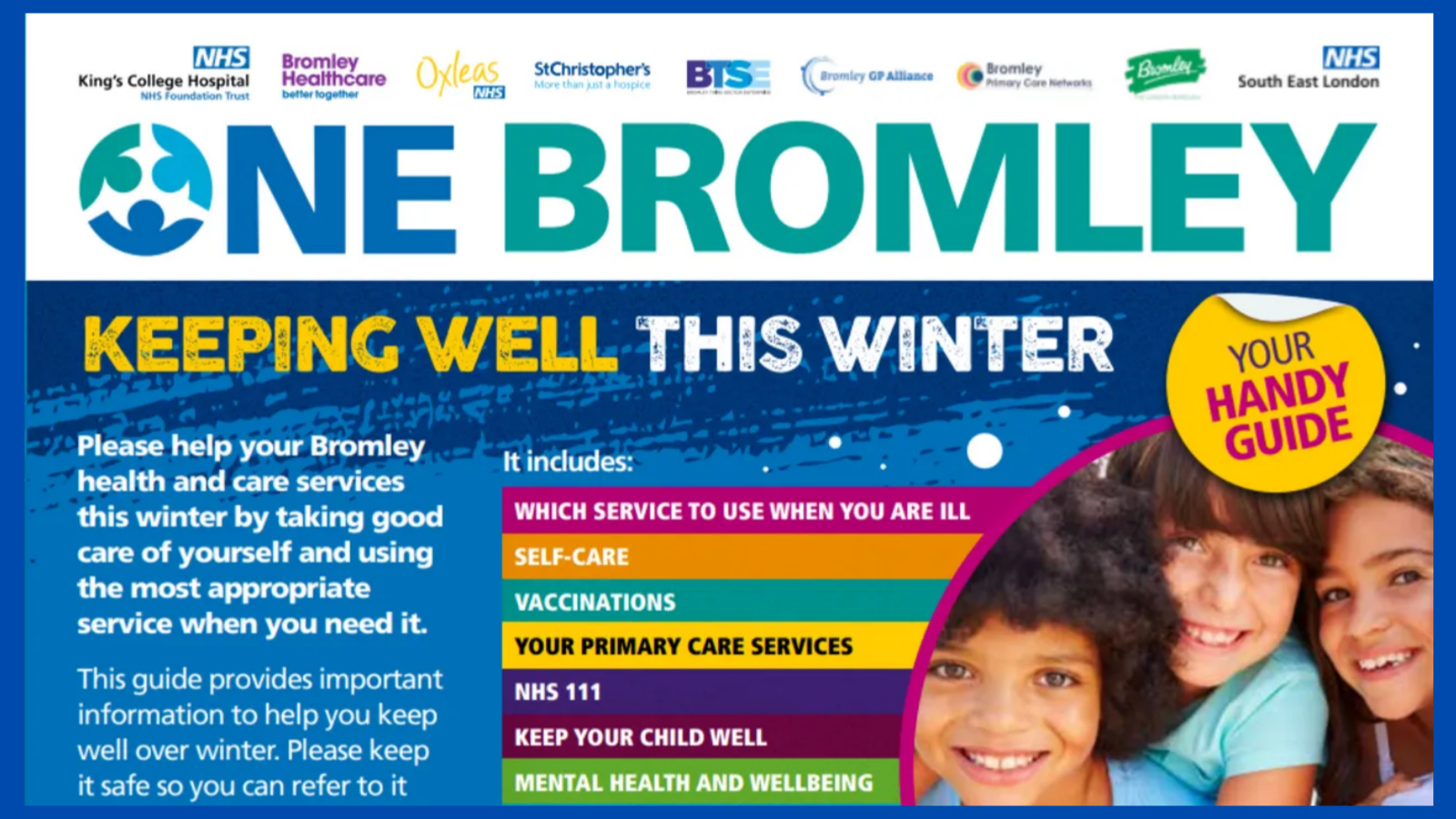 The guide also signposts residents to where they get more information if they are worried about the rising cost of living, especially heating their homes as the colder months approach.
Advice and information is available from Bromley Well at www.bromleywell.org.uk/our-services/cost-of-living or from their freephone helpline on 0808 278 7898. Advice and support is also available on the Bromley Council website at www.Bromley.gov.uk/supportingresidents