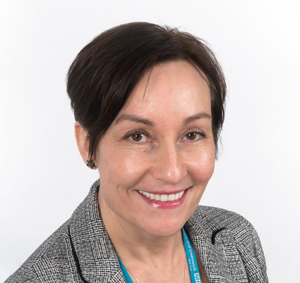 Angela Helleur, Chief Nursing Officer at South East London ICB, has been appointed as the Site Chief Executive for Princess Royal University Hospital (PRUH) and South Sites, part of King's College Hospital NHS Foundation Trust.
Angela has held the role at King's on an interim basis since September this year, and has now been appointed on a substantive basis, following interviews earlier this week. Angela has over 40 years' experience in the NHS, having originally trained as a nurse in Exeter, before working as a midwife based at Denmark Hill site. She has held several senior management roles during her career, including as Chief Nurse and Chief Operating Officer for Lewisham and Greenwich NHS Trust.
Angela has also held a number of regional and national NHS senior management roles, most recently as Chief Nursing Officer at the South East London ICB.
Andrew Bland, Chief Executive Officer, South East London ICB, said, "We would like to thank Angela for her significant contribution to the work of the ICB. While we will miss her, I would like to congratulate Angela on this appointment, and wish her every success in her new role."
Angela said: "I am really pleased to be joining the Trust on a permanent basis, and I have already met a range of fantastic people at the PRUH and South Sites, as well as across the wider Trust, and partner organisations we work with. I've really enjoyed my recent role with the South East London ICB, but this is another exciting opportunity for me, and I am looking forward to playing my part in improving the services we provide here at the Trust."