Orpington Wellbeing Café, a successful partnership initiative between One Bromley Partners, Bromley Healthcare and Orpington Primary Care Network (PCN), has celebrated its first anniversary!
Launched in July 2022, the café provides a welcoming place for local people to connect with each other and with local health services. Its regular attendees, primarily older and vulnerable residents, benefit from a variety of health-related talks and wellbeing activities, including digital skills workshops and regular fitness sessions. This inclusive community approach has proved instrumental in combating isolation and promoting health among attendees.
The café is organised by Jo Messenger, the Senior Care Coordinator at Orpington PCN, with the support of Bromley Healthcare's services, including community matrons, Bromley Talking Therapies, the falls service, and bladder and bowel team. Many other One Bromley partners have contributed their expertise to these events, including Bromley Well, Healthwatch Bromley and Community Links, reflecting a strong commitment to integrated care.
Jo said, "This first year has been a testament to the strength of community spirit and collaboration. We've witnessed the café transform lives by offering invaluable resources and a friendly space for residents to connect."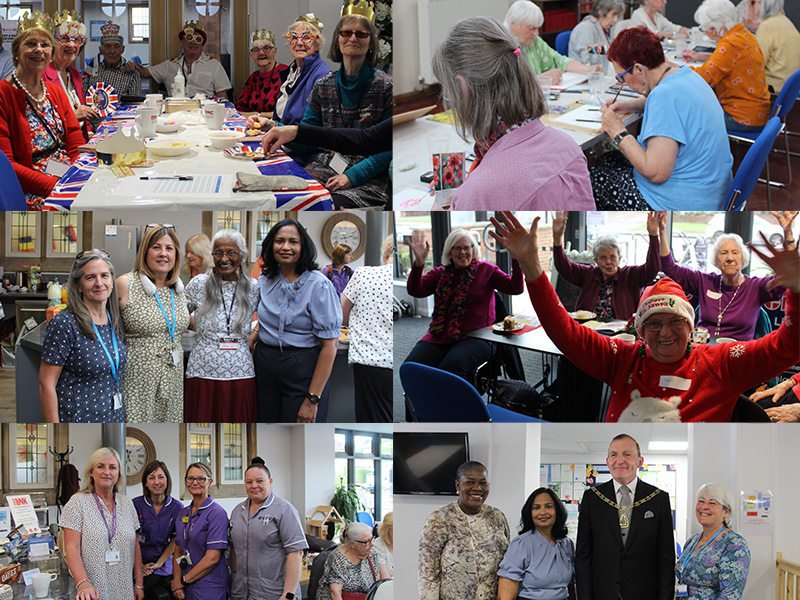 With the café's success, Bromley Healthcare and Orpington PCN are planning to create an integrated health hub associated with the Orpington Wellbeing Café. The initiative, which has resonated strongly with the community, offers an effective model for other local communities seeking to reach and support their vulnerable residents.
Reflecting on the success of the initiative, Dr Prema Ravi, local GP and Orpington PCN Clinical Lead said: "It is truly heartening to see the growth of the Orpington Wellbeing Café over the past year. This fruitful partnership between Bromley Healthcare and GP practices across Orpington has led to the creation of a hub that significantly contributes to our community's health and wellbeing. As we celebrate this milestone, we look forward to expanding our services further specifically for our residents with the most complex health and care needs."
For more information about the Orpington Wellbeing Café and future events, please click here.
Building upon the Orpington model and approach, other Wellbeing cafés and hubs are being developed by health, care and voluntary sector partners across the borough including at Beckenham, Biggin Hill and Locksbottom for older people, Mottingham for young mums and Anerley for those with serious mental health conditions.