Networking for the benefit of everyone
Across the system we collectively recognise that in order to address health inequities, we need to find ways to engage and support the seldom heard. However, the concept of 'community development' is far too often explored solely when characterising 'others' in terms of what they lack or what they need.
As is often the case, the thing we identify as necessary for those we are serving, is also the thing we most need ourselves. In the health and care sector it's commonplace to see the challenges of patients mirrored within the power structures of our organisations and in the dynamics of colleague relationships across teams, departments and partnerships.
Are we ready to acknowledge that similar needs exist within our own workplaces? And that it's how we approach these challenges, how we interact, who we listen to, what we acknowledge, value and support that defines the overall impact and quality of our connections?
In the challenging landscape of the health and care sector, creating opportunities to build meaningful relationships that span professional boundaries needs to feature high on the priority list. If we aim "to take collective responsibility for planning services, improving health and reducing inequalities across geographical areas",  in the same way we encourage greater connectedness to address the  health inequities for our local populations, it has never been a better time to practise what we preach.
There is growing awareness of Asset Based Community Development (ABCD) as a framework which supports and encourages a more inclusive approach to building community connections and partnership relationships. As a workforce, at every level of the system, we can become curious, try something new, and recognise there is value in knowing each other and creating space for discovery conversations to take place. From siloed working, to potential collaboration. There is real strength in both exploring and celebrating the range of knowledge, skills and interests that exist across teams, pay grades, departments, organisations, neighbourhoods, boroughs, and regions.
How has this worked in practice?
Our community connections are our greatest assets
For those of us engaged in front-line support work, the breadth and quality of our networks has a direct impact on our ability to do our jobs. Whether it's signposting or referring to projects and services, being able to find accurate information and advice, exploring opportunities for collaboration or sharing knowledge and resources. Being connected to a network of diverse skills and interests both enriches us and increases our capacity. We are less isolated, feel better supported, draw from a larger pool of knowledge, and experience greater opportunity for growth and transformation in our roles.
Since 2020, as part of my role as Link Worker in the Hills Brook and Dale PCN in Lambeth, I have been facilitating the Thriving HBD Community Networking Breakfasts. This is a monthly online meeting to encourage those involved in supporting local people, community organisations and projects to come together to share information and resources, build relationships, as well as explore possible collaboration opportunities.
This activity has proven a proactive, low maintenance and successful way to build good relationships with a broad network of community partners. Firmly rooted in the principles of Asset Based Community Development (ABCD), all attendees are welcomed and valued as part of the diverse and capable webs of assets that exist in Lambeth. We celebrate these opportunities to build connections, learn from, as well as adding to the collective expertise that exists locally.
People come because they want to. We reflect the broad range of roles, services, projects, interests and perspectives that are present locally. Voluntary Community and Social Enterprise (VCSE) organisations, Community Interest Companies (CICs), local authority public health teams, primary care colleagues, secondary care outreach and research teams; whether you work for a front line service, facilitate projects, involved in the commissioning, in paid roles or volunteers, we all have something to contribute.
I came across this approach whilst working for a small VSCE organisation in Tower Hamlets many years ago. I was invited to attend an in-person community networking breakfast by a local Social Prescribing Link Worker, Wilma Bol. I remember being charmed and recognised its potential to be used hyper-locally, as well as across organisational boundaries.
'Essential ingredients' and how community networking breakfasts are used in Tower Hamlets
by Wilma Bol, Social Prescribing Link Worker, The Mission Practice – Tower Hamlets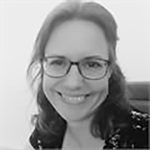 I initially heard about the community networking breakfast approach from a local church, St. Peter's in Bethnal Green, that was partnering with local organisations in this way and I liked the simplicity of it. Using this method has resulted in organisations applying for funding together, sharing space, cross-referring, and generally feeling more uplifted and less isolated in trying to make Bethnal Green a better place. I think it helps people new to their roles or starting new projects locally, to settle in quickly.
As a Link Worker it helps me to make personal referrals. It saves me time too as I don't have to meet organisations or service providers 1 to 1. Once they have introduced themselves at a networking breakfast, I usually know enough about them or can ask questions to fill in the gaps.
Network breakfast meetings are transforming our thriving neighbourhood model
by Ross Lambdon, Assistant Director of Transformation/Digital and Health Inequalities Lead, South Fulham Primary Care Network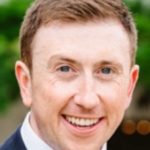 I first came across the network breakfast meeting model whilst working in Lambeth alongside HBD PCN and their Link Worker, Ruth. I thought this was a fantastic opportunity for local organisations to connect, share ideas and upcoming events, hear from local people and look at potential collaborations. It was great to see the breakfast meetings build in attendance and profile after every meeting. When I changed roles and locality in 2022, it seemed ideal to try and replicate this approach in South Fulham.
Our ambition was to increase our links with community organisations and services, to understand more about our local residents' needs and how we can work better together. Despite having Link Workers in post, we had yet to fully engage with wider local organisations to fully understand the work they do, share our strategy, as well as our drive to be involved in developing a 'thriving neighbourhood' in the local area.
Since March 2023 we have held five virtual breakfast meetings with 22 different organisations attending one or more of these meetings keen to share and hold local conversations. We've noticed the power is in the conversation and the willingness to hear about what is going on in the local area, to build relationships and hear about collaborative opportunities, large or small. Each meeting has been extremely valuable in not only improving the relationships and trust amongst various organisations and the PCN, but also the opportunity to share content of upcoming services / events.