Informal public open forum session
Members of the public and colleagues from partner organisations including the voluntary and community sector were able to meet board members over a light lunch to ask questions and have informal discussions in small groups.
Chief Executive Officer Andrew Bland said:
"Being able to hear from local people about their aspirations and to answer their questions in this manner was very motivating and I hope that local people found it as interesting as I did."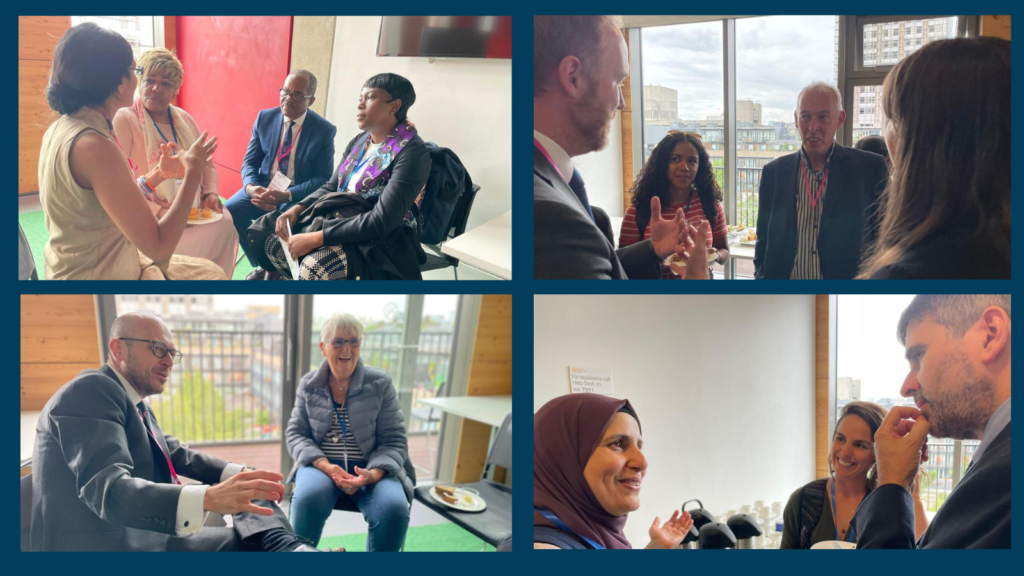 Unity in the community
The meeting began with colleagues and community members from Citizens UK connecting board and community members together with a ring of ribbon representing unity. This was a symbolic and important gesture. They also presented our Chief Executive Officer Andrew Bland with a figurative heart as a reminder to keep people at the heart of what we do.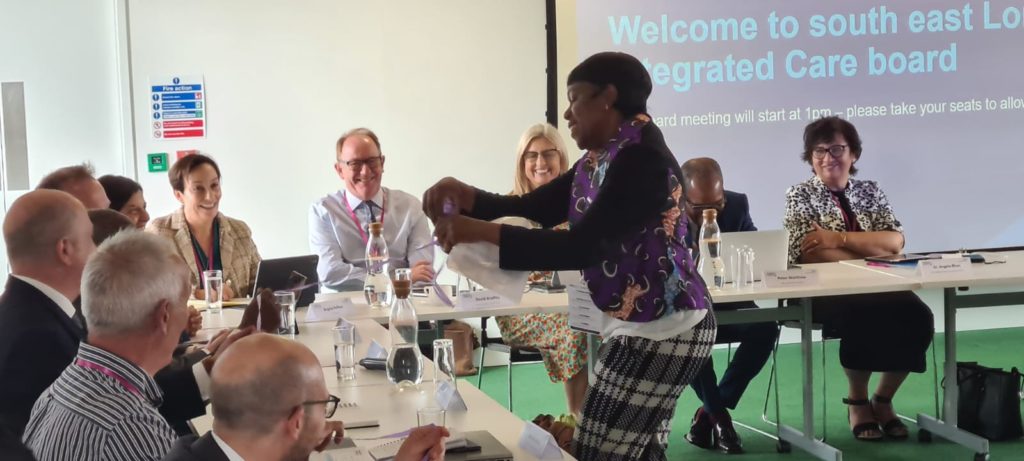 The Board meeting in public
The varied agenda on the day included governance and structures of the Integrated Care Board.
Stuart Rowbotham, Bexley Place Executive Director presented a film showcasing Bexley voluntary and community sector colleagues working with groups of digitally excluded people, and supporting people with learning disabilities to access primary care.
Professor Clive Kay, ICB Partner Member (Acute Care) outlined how provider collaboratives enable acute trusts to work together to improve outcomes for local people.
Papers and answers to questions submitted by members of the public before the meeting are available on the NHS South East London meetings pages.
The meeting was recorded and is available to watch back on our YouTube channel.