Health Secretary Steve Barclay saw how the local NHS is addressing unplanned hospital admissions and visits to emergency departments during a visit to University Hospital Lewisham last week.
Ceri Jacob, Place Executive Lead for Lewisham at the NHS South East London Integrated Care Board, said: "I am pleased that the Health Secretary saw how the local NHS and its partners have improved the delivery of urgent and emergency care to people in Lewisham, Greenwich and neighbouring boroughs. We implemented this new approach last November based on the principle that people are most likely to remain well – and recover from illness – in their own home.
"By bringing front line teams together across organisational boundaries, local partners have been able to smooth discharge processes, reduce duplication, improve staff satisfaction and ultimately improve outcomes for our population. Since last November we have avoided 360 acute bed days and seen a 10% reduction in hospital stays of longer than 21 days and a 30% reduction in people being discharged to care homes rather their own homes. These improvements have made the journey through the hospital smoother and reduced waiting times in emergency departments."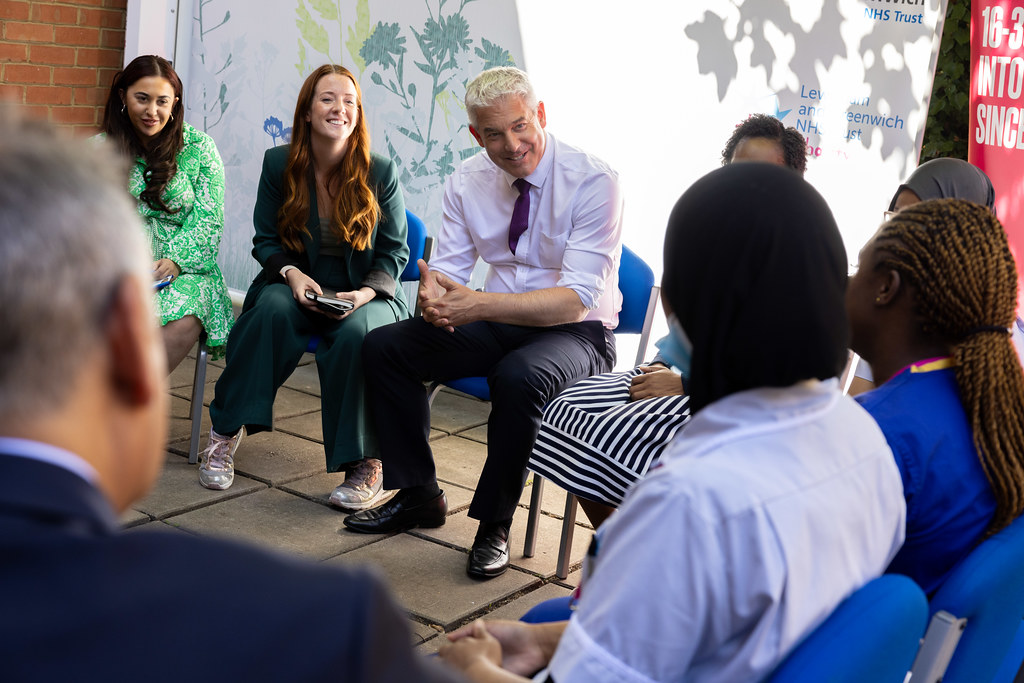 Joined by a trustee of the Prince's Trust, Iam Mukherjee, the Health Secretary also saw first-hand how the Trust is working with the royal charity to provide apprenticeships for local young people.
They met apprentice Ayam Nur, who secured a role as an apprentice healthcare assistant after completing the Prince's Trust's 'Get started in the NHS' programme.
Ayam, from Greenwich, said: "I chatted to the minister about my role and how much I enjoy working here. He asked lots of questions and was genuinely interested in what I had to say. I really appreciated the visit – it uplifted my spirits!"
Ben Travis, Chief Executive of Lewisham and Greenwich NHS Trust, said: "We have reduced our vacancy rate from a high of 12% in September 2022 to 9.1% in April 2023, which is partly down to our innovative recruitment schemes."
Since 2019 The Prince's Trust has provided thousands of 16 to 30-year-olds with free training courses, mentoring and funding to help them find a job in health and social care.
Ruby Smith, Director of Health and Social Care at The Prince's Trust, said: "The Prince's Trust is committed to helping disadvantaged young people into work through our Securing a diverse future workforce for health and social care project. To date, 4,534 young people have secured job offers through the scheme, including many at Lewisham and Greenwich NHS Trust."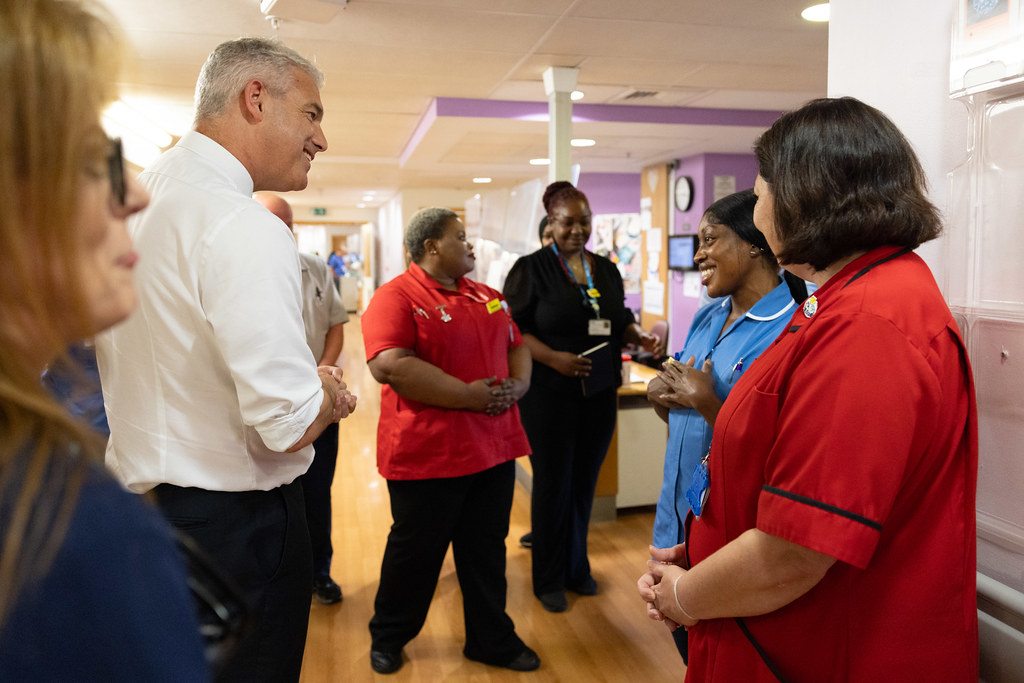 Mr Barclay said: "The NHS is a major employer and it's vital that it recruits from all parts of our community. We've been working closely with the Prince's Trust to help young people who may not have applied for roles within the NHS.
"I've met some of those inspirational apprentices at Lewisham and Greenwich NHS Trust and been heartened to see how young lives have been changed by this work."
The first-ever NHS Long Term Workforce Plan, which was published in June, highlighted an expanded role for apprenticeship programmes. They are a key plank in ensuring the health service of the future has the staff it will need – in both clinical and non-clinical roles.
Lynn Demeda, Director of the South East London Integrated Care System Workforce Programme said: "Working in collaboration with our partners across health and social care, we are committed to growing the number of apprenticeship opportunities across our system. Apprenticeships are an excellent pathway into good, secure jobs and careers for local young people.
"That is supported by, for example, our South East London Health and Care Jobs Hub – look out for the Hub website we're launching next month. Demands on health and care services are high and increasing, so we must find new ways of attracting people into our workforce and ensuring they feel valued and supported so we retain them, as we set out in our SEL ICS People Strategy."