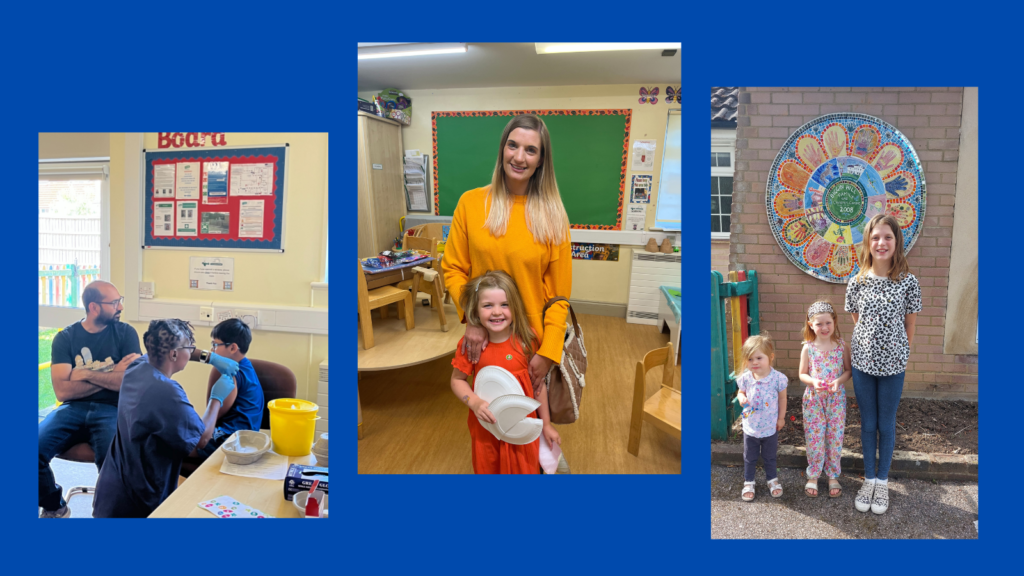 As well as providing the vaccine through hospitals and GP practices in Bromley and across south east London,  additional pop up clinics have been running in the borough's  Children and Family Centres. BBC London news recently came along to one of the pop up vaccinations clinics at the Biggin Hill Children and Family centre.  Here they met families, children and staff.  You can watch the news report clip below.
Dr Angela Bhan, Consultant in Public Health and Bromley Executive Director for the South East London Integrated Care System said: "With poliovirus circulating in the community, we have acted swiftly to protect as many people as possible, setting up additional polio vaccination clinics in our patch which are already up and running.
"We have an excellent track record in southeast London of working collaboratively with our partners including NHS, Council and voluntary services to reach our diverse communities including those not up to date with their immunisations and others not registered with a GP practice.
"Across our healthcare system, vaccination appointments are available through routine nurse and GP visits, in community-based pop up clinics, children's centres, outpatient services, shopping centres, roving health and wellbeing buses and pharmacies".
Dr Hasib Rub, Bromley GP and Chair of the Bromley GP Alliance which runs vaccination pop up clinics on behalf of Bromley services said, "We encourage parents to take up the offer of a polio vaccination for  their children and to make sure all their routine childhood immunisations are up to date as this will offer them the very best protection.  By having all their polio vaccinations and booster, a child's immunity is effective for many years, if not lifelong".
Bromley mum Natalie Hollands took her daughter to the clinic.  She has direct experience of how polio can affect families.  "My mum had polio when she was a baby.  She contracted the virus at 11 months old and is suffering the long terms effects 60 years on.  So it's important we make sure we get the vaccine for our children".
If your child is registered with a GP, you will be contacted by the NHS to book an appointment locally, usually at your GP surgery. You can also make an appointment to attend some of the large-scale vaccination centres and pharmacies across south east London. Details are available on the website.