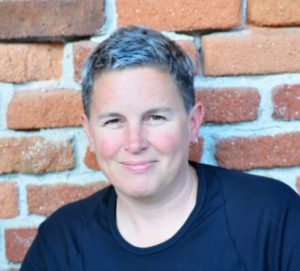 Becky Margiotta is the author of the bestselling book, Impact with Integrity: Repairing the World Without Breaking Yourself, cofounder and owner of The Billions Institute, LLC, and host of the Unleashing Social Change Podcast.
The Billions Institute has trained thousands of leaders from every corner of the globe and from every sector of social change on our unique approach to designing and leading large-scale change called the Model for Unleashing.
Previously Becky directed the 100,000 Homes Campaign for Community Solutions, which mobilised 186 cities to permanently house more than 100,000 people who had previously been living on their streets in just under four years.
Becky's work has been featured on 60 Minutes, in the New York Times, the Stanford Social Innovation Review, and the Harvard Business Review. She is a guest lecturer at Stanford University and the Harvard T. H. Chan School of Public Health.
A graduate of West Point, Becky also served for nine years as an officer in the US Army, both in Special Operations and Special Mission Units. Becky received a Masters Degree in Organisational Change Management from the New School University and her awards include the White House "Champion of Change" award, the Schwab Foundation "Social Entrepreneur of the Year" award, and the National Conference on Citizenship's "HOOAH" award.
She is living happily ever after in Claremont, California, with her wife and their two kids, Huck and Vivian.